Cocina Latina is a locally owned family operated Puerto Rican restaurant. We have been in our Dewey Ave location for over 5 years serving the local community.
Through perserverance, hard work and great spirit, we are more than happy to add to our family serving our wonderful friends and family everyday.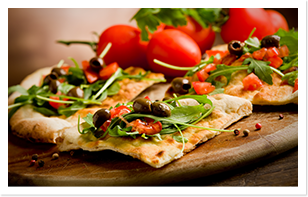 See What Customers Are Saying!
"Cocina Latina is a shining example of classic Italian cooking! This family owned establishment doesn't look to impress with countless variety, but prefers to use outstanding ingredients and tried-and-true preparation. The dishes change seasonally, which makes it a treat for me and my family each time we come here. I recommend this place to all my friends and colleagues!"
Owners Nelson Viera and Kim Hosenfeld and two daughters Delinette "Del" Planteny and Tabitha "Nikki" Viera, with no restaurant experience were both nervous and excited for this journey.
Thank you to all to who have been supporting us throughout this journey! We will continue to serve all with friendly attitudes and passion everyday!